$

Bilco Accessories: $55 - $200

$

$

Bilco Doors: $500 - $1,000

$

$

$

Installing Bilco Doors: $2,5K - $5K
Basements have become an interesting space in houses.
Even though these areas were first used as an extra storage space, to place boilers, or even as a possible refuge for extreme weather conditions, basements are now a much more versatile space.
You can still use them as extra storage space, as an extra bedroom for visits, as a game room for kids or adults, or even as a gym.
However, in order to have a safe and secure basement, it's important to have appropriate doors.
In the next few sections, we'll discuss some of the most basic facts about Bilco doors, including what they are, their advantages, as well as the cost of installing Bilco doors.
What Is the Difference Between a Basement and a Cellar?
First, it's relevant to emphasize that these two terms have generally been used interchangeably, but they are actually two distinct concepts.
Basements are larger than cellars, mainly because at least 50% of their height is above ground level.
As we previously mentioned, basements can have different uses, whereas cellars are mostly used for storing wine or food.
Since cellars are smaller and deeper on the ground than basements, they cannot be used as an extra room to live, but they can be of help in extreme weather conditions.
What Are Bilco Doors?
Bilco doors are not a type or model of doors, it's the name of a company that specializes in the manufacture of access products.
Among these products, are basement doors, also known as Bilco doors.
This company started in 1926 in New Haven, Connecticut, and has been dedicated to both commercial and residential settings.
Bilco basement doors are placed on the outside of the house thus allowing you and your family comfortable and convenient access to your basement and house.
What Is the Difference Between Bilco and Gordon Doors?
This is a common question since numerous people often wonder whether Gordon and Bilco doors are part of the same company or whether they are just the name of doors' models.
Gordon is also the name of a company, not the name of a particular type of door.
This company also focuses on the manufacture of basement doors, which are made of steel.
Bilco doors can be made of steel or polyethylene material, depending on your needs and preferences.
This company uses a piston system as a mechanism to open, lift and close its doors, whereas Gordon has a mechanical latch system.
What Are the Different Types of Bilco Doors?
Bilco offers three types of basement doors: the classic series, the classic series sloped wall, and the ultra series.
These types of doors are all durable, weathertight, and secure.
The sloped wall doors are specifically for areaways with sloped sidewalls that are built into the foundation of the house.
The ultra series doors are made of a polyethylene material that simulates wood but does not need to be painted and won't rust.
This type of door has interchangeable side panel inserts that permit ventilation and light into the basement.
What Are the Advantages of Installing Bilco Doors?
Bilco doors have a series of features that make them a great option for your basement.
As previously mentioned, they are weathertight, which means that they can endure special weather conditions such as strong winds, debris, and rainfall.
Bilco doors are durable, not only because of the material used to build them but also because of the primer applied.
The piston system to operate Bilco doors facilitates the opening and closing of basement doors.
These doors also provide security to your basement and house.
You can even add extra security features such as an optional keyed lock kit for exterior access.
An important feature of Bilco doors is that they meet the requirements for an emergency exit of the building code.
How Much Does It Cost to Install Bilco Doors?
Various factors can affect the cost of installing Bilco doors, such as the setting of the basement, if damaged or old doors must be removed, and the city where you live.
Bilco doors can usually cost from $500 to $1,000, depending on the model you select.
Installing Bilco doors can cost between $2,500 and $5,000.
Bilco accessories are generally from $55 to $200.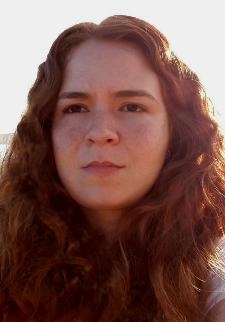 Latest posts by Alessandra Spaziani Lara
(see all)