$

Corian Countertops: $40 - $65 per square foot

$

$

Installation: $75 - $115 per hour
If you're planning to buy a new house or redecorate the one you already have, a key area is the kitchen.
For a great number of families, the kitchen represents a vital and dynamic space, not only where food is prepared, but it can also be a place to eat breakfast, spend time together and share special moments with your loved ones.
It's not a surprise then when families want to have the kitchen of their dreams since it's frequently the main area of their house.
Besides the typical electrical appliances and cabinets, countertops are of great importance in a kitchen.
In the next few sections, we'll talk about one of the most popular brands that manufacture countertops, Corian, as well as the approximate costs of their products.
What Is Corian?
Corian is not the name of a material, it's a brand that manufactures a special blend of different materials for solid surfaces, most commonly, countertops.
Corian is a brand from the DuPont Company, which specializes in various industries and has created numerous products that we use in our daily lives.
The DuPont Company was created in 1802 in Delaware (USA), first producing black powder and later developing agricultural and industrial chemicals, pharmaceuticals, synthetic fibers, and building materials, among others.
What Are Corian Countertops?
Corian solid surfaces, or Corian countertops, are created from a combination of different materials: approximately 1/3 of acrylic resin and 2/3 of natural minerals, which are composed of aluminum trihydrate (ATH).
Corian countertops are homogeneous, solid, and non-porous surfaces that can be used in various settings, such as kitchens, bathrooms, or commercial spaces, like restaurants, shops, banks, or even healthcare.
These countertops became highly popular in the 1990s and the first decade of the 2000s.
What Are the Advantages and Disadvantages of Corian Countertops?
Corian countertops have a number of advantages and disadvantages that you should consider if you're thinking about using this material in your house or your business.
Advantages
The main advantages of Corian solid surfaces are their wide range of colors and styles, the non-porous quality that makes them highly hygienic and easy to clean, and their durability and adaptability.
Since this material is a man-made product, it can be adapted to several surfaces to help you create the design you want.
Another advantage is that Corian countertops can be less expensive than natural stones or other man-made countertops.
Disadvantages
Even if Corian countertops are durable, certain substances and chemicals, such as acetone, paint remover, and strong acids, can damage these countertops.
It's also advised to protect Corian countertops from direct heat, such as hot pans since extreme temperatures can modify them.
Corian countertops can be scratched and chipped, yet they can also be repaired by professionals.
What Is the Difference Between Granite and Corian Countertops?
The main difference between these two types of countertops is the nature of the materials.
Corian countertops, as previously mentioned, are created by blending different materials while granite is a material that is already present in nature.
Granite is resistant to high temperatures and its surface is not completely solid, which can create hygienic problems if it's not properly cleaned.
Corian countertops come in numerous colors that can be customized, whereas granite offers what nature has created.
What Is the Difference Between Caesarstone and Corian Countertops?
Caesarstone and Corian are both brands that specialize in countertops and other solid surfaces. They are man-made but not exactly the same.
Caesarstone countertops use a higher percentage of natural stone (quartz) than Corian, they are more resistant because the materials are harder than those used in Corian countertops.
However, if these are damaged, it's easier to repair them than Caesarstone countertops.
Caesarstone is usually more expensive than Corian countertops.
How Much Do Corian Countertops Cost?
The cost of Corian countertops is going to depend on several factors.
The color and style you choose, the surface and space where you want to use it, the type of edges, and the installation, are all elements to consider when estimating the total price.
On average, you could spend from $40 to $65 per square foot.
The installation can cost $75 per hour, but if you need to remove an old countertop, it will cost an extra $20 to $40 per hour.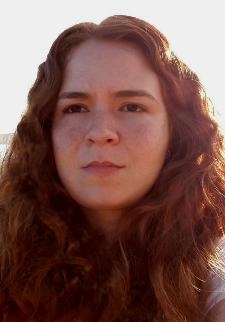 Latest posts by Alessandra Spaziani Lara
(see all)