$

Installation: $20 - $65 per hour

$

$

Butcher Block Countertops: $25 - $95 per square foot
Wood is a material that has been commonly used as a part of the construction of houses and for decorating purposes as well.
But even though wood is popular for cabinets in a kitchen or other furniture, using wood for countertops just recently became more popular.
Countertops are an integral part of a kitchen, which is sometimes considered the heart of a house.
That's why choosing the right countertop made with the right material for you and your kitchen can be so important.
We'll discuss butcher block countertops in the next sections, and how much they can cost.
What Is a Butcher Block Countertop?
Butcher block countertops are solid surfaces made from straight cuts of wood that have been glued together.
These countertops are usually made from a variety of woods, such as cherry, maple, oak, and walnut.
They can be blended grain, end grain, edge grain, and face grain butcher blocks, depending on the style you prefer.
Their name comes from the wooden blocks butchers used to cut and hack meat.
Where Can Butcher Block Countertops Be Used?
Contrary to other materials used to create countertops, butcher block countertops are mostly used in kitchens.
Even if they can be used in other areas of the house, they are made specifically to be used in the kitchen, surrounding the sink and stove, and also in kitchen isles.
What Is the Difference Between a Solid Wood Countertop and a Butcher Block Countertop?
There has been some confusion about these two types of countertops.
They are both made of wood but they have two distinct purposes.
Solid wood countertops are not created to manage the same kind of force as a butcher block countertop.
In the end, these were employed by butchers to hack meat, so they must be strong and solid enough to manage that.
Solid wood countertops are thus generally thinner than butcher block countertops and more fragile.
What Are the Advantages and Disadvantages of Butcher Block Countertops?
Butcher block countertops have specific advantages and disadvantages that you should know before choosing them as part of your kitchen.
Advantages
One of the main advantages of these countertops is that they are made of wood, so it's a natural material that you would be using in your kitchen.
They also come in a variety of colors and styles, depending on what you need.
They can last, with the proper care, for at least two decades, and they can also be cheaper than other countertop materials.
They are easy to clean and repair, if they present a dent or scratch, for instance.
Disadvantages
Even if they are easy to repair, this also means that they can be scratched and stained, compared with other more resistant materials.
High temperatures can modify and damage the wood, so it's recommended to not put hot pots or pans directly on top of it.
Butcher block countertops must be well maintained in order to avoid dust accumulation, stains, and hygienic issues.
Wood can dry out, which means that you will have to apply mineral oil regularly to protect the wood and keep it nice and healthy.
This type of countertops can come in a variety of colors and styles but they are not as versatile as man-made countertops that can be customized, such as Corian or Caesarstone countertops.
What Is the Cost of a Butcher Block Countertop?
The cost of a butcher block countertop is going to vary according to the style you choose, the color, the wood or combination of woods used, and the installation process.
On average, you could pay from $25 to $95 per square foot.
The installation can cost between $20 and $65 per hour, depending on the complexity of the setting and if an old countertop must be removed.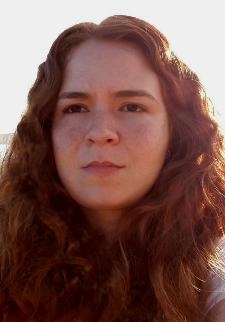 Latest posts by Alessandra Spaziani Lara
(see all)