$

Labor Costs: $100-$400

$

$

Bay Windows: $500-$7,000 (windows only)

$

$

$

Bay Windows + Installation Costs: $600-$8,000
A window is a type of window that enhances the appearance of a home and especially the appearance of the curb of a home.
These types of windows are larger than traditional windows, which means they let into the house a lot more natural light; sometimes, the angled part of the window allows in natural breezes to keep a room cooler.
What Materials Utilize Bay Windows?
There are four common materials on the market that are used to make bay windows, such as:
Aluminum: it can be painted and it's long-lasting.
Fiberglass: It's the most expensive material. It can be painted, but it cannot conduct heat or cold. It's very durable and lightweight.
Vinyl: It's the most affordable. It's durable and low maintenance. It cannot be painted.
Wood: It requires a lot of maintenance. It's a great insulator. Very aesthetically pleasing.
What Affects The Price Of Installing a Bay Window?
The final price of installing a bay window will depend on many factors, such as the size of the bay window, the materials used, the type and model of window, the complexity of the job, the manufacturer, the contractor you choose to do the job, and your geographical region.
The cost for just the bay window is around $500 to $2,000 for a standard; premium custom bay window models can go from $2,500 to $7,000.
The professional installation costs of a bay window can go around $100 to $400, making the total price of buying and installing a bay window cost from $600 to $8,000.
Top Companies
Some of the major manufacturers of bay windows include Andersen, Jeld-Wen, Milgard, and Pella; these brands typically only sell to other stores and suppliers, so they typically provide referrals to the local suppliers or dealers where you can find their products.
Depending on the brand, the price of a bay window can vary, as shown in the following example:
| | |
| --- | --- |
| Brand | Price Range (Window only) |
| Alside | $800-$1,500 |
| Andersen | $900-$2,000 |
| Atrium | $900-$2,000 |
| CertainTeed | $800-$1,800 |
| Jeld-Wen | $600-$1,900 |
| Marvin | $700-$1,900 |
| Milgard | $800-$1,500 |
| Pella | $900-$1,900 |
| Silverline | $800-$1,300 |
| Simonton | $700-$1,800 |
Things to consider
Before Buying
First, research your local retailers to know which type of bay window they have and the different brands and materials they offer.
When Buying
The professional installation of a bay window typically needs two skilled workers and it usually takes 1.5 to 2 hours.
The installation of bay windows should include the removal and disposal of the old window, and the cleanup in the end.
Typically, for larger windows that need to be disposed of, there's a disposal fee which typically ranges from $40 to $80.
After Buying
After installing a bay window you can add a copper roof to it instead of the typical asphalt shingles, which can cost an added $1,500 to $3,500 or more to your final price.
Adding tint to the bay windows can cost about $600.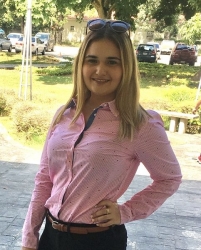 Latest posts by Giovanna Soto
(see all)