$
$
Cambria Quartz: $65 - $150 per square foot
When it comes to decorating your house or business, the choices might seem endless nowadays.
Multiple options are available for almost any type of house, apartment, or space, and since there are so many possibilities, you can adjust your preferences to your budget as well.
Two of the most important spaces in a house are the kitchen and the bathroom, and in these areas, countertops are of great significance.
They can set the tone of the rest of the furniture and decoration, according to your preferences.
In this article, we'll discuss one of the most popular brands for countertops and for decorating other spaces, Cambria Quartz, stating some of the most basic facts about it and how much you can expect to pay per square foot.
What Is Cambria Quartz?
Cambria Quartz is a brand that manufactures quartz solid surfaces, specifically, countertops to decorate houses or commercial stores.
Cambria is not the name of a material, as many people think, it's actually the brand that makes the material to create solid surfaces.
They combine quartz along with pigments and binder in order to manufacture their product.
The owners of the company, the Davis family, first started with a company of creamery in 1943, later moved into cheeses, and in the year 2000, they entered the quartz business.
It's now one of the most popular brands for countertops in the United States.
Where Can I Use Cambria Quartz?
Cambria Quartz is mostly used in kitchen countertops, in the area surrounding sinks and stoves, as well as in kitchen isles.
It has also been used in bathrooms, and commercial settings, such as in shops or offices.
What Are the Advantages and Disadvantages of Cambria Quartz?
Before acquiring any product, it's always a good idea to check the advantages and disadvantages it might have, particularly when it comes to something that is probably going to last for decades in your house or business.
Advantages
One of the most important advantages of Cambria Quartz is its durability.
Since it's a combination of quartz with other chemicals and substances, it has especially been designed to last for decades (the company offers a lifetime warranty).
It's non-porous and easy to clean, thus it's more hygienic than natural stones.
Cambria Quartz offers a large variety of colors, approximately 200, which means it's not as limited as other brands or natural stones.
Disadvantages
Even though Cambria Quartz is durable, when damaged, it can be more difficult to repair because of how solid the material is.
Another disadvantage is their price.
It's one of the most expensive brands that create solid surfaces or countertops.
Cambria Quartz does not resist high temperatures, so it's recommended to not put hot pans or pots directly on top of it.
What Is the Difference Between Cambria Quartz and Quartzite?
There has been a fair amount of confusion between Cambria Quartz and Quartzite, with people thinking they are the same thing.
The main difference is that Quartzite is natural quartz that has been mined to make countertops, whereas Cambria Quartz uses a man-made combination of quartz and other chemicals to create a more durable, hygienic, and personalized surface.
What Is the Difference Between Cambria Quartz and Caesarstone?
These are two different brands that create countertops and solid surfaces to decorate houses and commercial settings, and they both use quartz with other chemicals.
Cambria Quartz offers more colors and designs than Caesarstone, but their price range tends to be similar.
What Is the Difference Between Cambria Quartz and Corian?
Corian is another brand that specializes in creating countertops and solid surfaces.
It's a brand from the DuPont Company, which was created in 1802 in Delaware, US, and now produces a wide range of chemicals and products that we use in our daily lives.
Corian mixes acrylic resin and natural minerals to create their surfaces, as opposed to Cambria Quartz, which mainly uses quartz.
Corian can be scratched and damaged by certain chemicals, but it can be easier to repair.
Corian countertops are generally less expensive than Cambria Quartz.
How Much Does Cambria Quartz Cost per Square Foot?
The cost of Cambria Quartz is going to depend mostly on the area where you want to use it, the design you choose, the edges, and the installation process.
On average, you could pay from $65 to $150 per square foot.
Installation must be done by professionals certified by the company, and in most cases, it comes included in the price.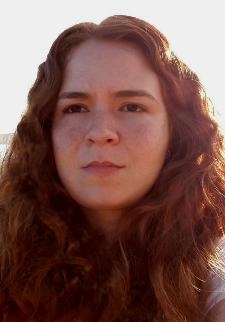 Latest posts by Alessandra Spaziani Lara
(see all)