$

From $150 to $600 per tire

$

$

From $300 to $1,000 for two tires

$

$

$

From $600 to $2,000 for four tires
When it comes to tires, one of the most reliable are run flat tires, and there's a reason behind it.
Run flat tires, also called self-supporting tires, are a type of pneumatic designed to resist being deflated by damage, usually a puncture.
This way, you will be able to keep driving at a reduced speed (55mhp) for a short while before having to stop (usually 10 to 50 mi).
Their constitution also makes them strong enough to reduce the risk of a dangerous tire blowout.
So, you can wait to get to a safe area, find a repair shop, or drive home to change your tire.
Then, run flat tires surely give us good benefits, like safety; you can drive a few miles with them, so you don't have to pull over in dangerous situations, and they are also more stable than conventional tires, letting you maintain better control of the car in those situations.
But How Do They Work?
There are two types of run flat tires systems: the self-supporting system and the support ring system.
With the self-supporting system, the tire features a reinforced sidewall construction, while the support ring system employs a ring of hard rubber or another structure; both are designed to support the vehicle's weight in air loss conditions.
As these types of tires continue performing even though they're flat, they should only be used on vehicles equipped with a Tire Pressure Monitoring System (TPMS), which will alert you about the tires' pressure.
Run-flat tires cost more than standard tires, about 30% to 200% more, typically costing from $150 to $600 per tire.
People usually replace them in pairs, but experts recommend replacing all four simultaneously, making the final price go higher as it can be $300 to $1,000 for replacing two of them and $600 to $2,000 for replacing the four of them.
Top Companies
These tires just represent 1% of the market are not as common as standard tires.
But they are available at car dealerships, tire stores like Firestone or Goodyear, and in automotive departments at retailers like Sears and Walmart.
Bridgestone, Dunlop, Firestone, Goodyear, Kumho, Michelin, Pirelli, and Yokohama, are all run flat tire manufacturers.
| | |
| --- | --- |
| Company | Price Range/Tire |
| Goodyear | $208 to $525 |
| Pirelli | $140 to $560 |
| Sears | $289 to $590 |
| Walmart | $140 to $568 |
Things to Consider
Before Buying:
First, check if your car came with run flat tires. These types of tires are not the only ones in the market, and most BMWs and Mini-Coopers come factory-equipped with them (they don't come with a spare one).
Run flat tires have good benefits, but you should consider all the pros and cons equally before buying. This page makes a good comparison of them.
When Buying: 
Check the manual that comes with your car to see the type and model of tires it uses. The ones you buy should match them.
Run flat tires are made by many manufacturers. Check their reviews online to make wise decisions when buying for yours.
After Buying:
Each time a run flat tire is taken off for service or replacement, you have to replace the valve service kit (valve core, cap, nut, o-ring) This kit typically costs $5 to $10 per wheel.
You need to make regular maintenance to the pressure sensors as well to keep your run flat tire working correctly. If they need replacing, prices can go from $50 to $250.
Make sure you have a spare run flat tire on your car always.
These types of tires are made with similar materials to standard tires, making their wear rates comparable. Extend the life of your run flat tires by checking the air pressure constantly.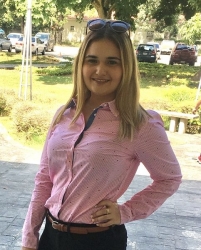 Latest posts by Giovanna Soto
(see all)