$

Studless Tires: $240 - $2,200 set of four

$

$

Studded Tires: $300 - $2,200 set of four

$

$

$

Winter Performance Tires: $400 - $2,000 set of four
People who live in hot weather and don't know how it is to wake up in the morning to a bunch of snow covering the street ( and everything else) don't see the importance of snow tires, but car owners that live in those conditions do.
Snow tires, as their name suggests, are tires that were specifically designed to perform better than other tires while driving in snow and ice; you can identify them by looking for a three-peak mountain with a snowflake inside that's on them, as this video shows.
The benefits of having snow tires installed over regular tires are: more traction, improved handling, and better control to stop; Firestone has an article about the difference between snow tires and regular tires you should check out.
These tires have a tread design with larger gaps which increases traction on snow and ice; some of them are also studded, and depending on which type you are thinking of getting, the price will vary.
What Types Of Snow Tires Exist?
There are three types of snow tires in the market: studless, studded, and winter performance.
Depending on the type, quality, brand, and size of snow tires you want, the price will vary.
Studless tires have biting edges, are made from soft rubber that's flexible in the cold weather, and don't have studs; for studless tires, prices can go from $60 to $550 for each one, making a total of $240 to $2,200 for a set of four.
Studded tires are snow tires with built-in metal teeth that perform better on snow and ice; for studded tires, prices can go from $75 to $550 or more for each one, making a total of $300 to $2,200 for a set of four.
There's a particularity with studded snow tires, they are not legal in all states; you can check this page to see in which states they are illegal and know more about the studs.
On the other hand, winter performance tires are designed for speed while driving in cold weather, they are typically found in sports cars, but they don't perform well in heavy ice or snow-packed roads; for winter performance tires, prices can go from $100 to $500 for each one, making a total of $400 to $2,000 for a set of four.
Also, experts say you must change all four tires when installing snow tires for the season because just installing snow tires on the front wheels will increase the risk of losing traction in the rear wheels, and just installing them in the rear wheels will lower your control over the car.
Top Companies
You can get snow tires through tire dealers like Big O Tires, Firestone, and Goodyear, automotive departments from retailers like Costco, Sears, and Walmart, and online retailers like TireBuyer.com, TireRack.com, and Amazon.
Company
Snow Tire Price Range by Tire

(225/60R16)

Firestone
$100 – $135
Sears
$90 – $150
Walmart
$100 – $140
Kmart
$90 – $325
Costco
$120 – $170
TireBuyer.com
$100 – $125
TireRack.com
$100 – $175
Tires-Easy.com
$70 – $140
Amazon
$70 – $290
Things to Consider
Before Buying:
First, before buying, you have to be sure about your tire size, speed rating, and load rating of your vehicle, which you can see in the owners' manual, and it's also marked on the sidewall of each tire. This article of Edmunds explains in detail how to read the tire code.
Also, if you are thinking of getting studded snow tires, check if they are legal in your area before doing it.
Check about different brands and their characteristics online to know which one matches your needs better. Here's a video from Tyre Reviews that compares the best snow tires of 2021 and also an article about the best snow tires of 2021 and why you should buy them from AutoGuide.
If you are buying snow tires at a tire dealer or automotive department, then ask about what's included with the purchase of your snow tires. Some dealers and auto shops include a valve stem, tire mounting, and wheel balancing with the purchase of snow tires.
Experts recommend changing all four tires at the same time. And, a good thing about it is that most retailers offer discounts and have sales for buying sets of four tires.
When Buying: 
If you buy at a known dealer or retailer, the installation of snow tires will be included in the final price. This service usually includes removing the old tire from the wheel and installing the new tire. Some of them also include a wheel balancing service.
After Buying:
If the installation service doesn't come with your snow tires purchase, this service can cost an additional $2 to $25 per wheel.
Snow tires don't come with wheels included. So, you should get a separate set of wheels so you can store them and mount and dismount them yourself the following season. New wheels can cost $30 to $100 or more each, or $10 to $20 each for used ones.
Be aware that snow tires must have a TPMS sensor. Now, having a tire pressure monitoring system sensor is a Federal regulation, costing $50 to $125 per tire.
Don't try to keep your snow tires mounted all four seasons. Snow tires have a soft rubber that works great in cold weather and wear more in warm weather. If you take care of them, they will last 3 to 4 seasons. Make sure to store them in a dry, cool, and dark room, as this article from TireCraft explains.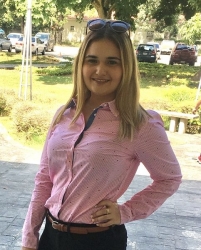 Latest posts by Giovanna Soto
(see all)