$
$
Aeroseal (2,300 square feet home): $1,300-$2,300
Aeroseal duct sealing is an aerosol product that seals the ductwork from the inside using a hot polymer glue.
This duct sealing solution is perfect to seal ducts and make the heating and cooling equipment more efficient (HVAC).
The components inside of the Aeroseal formula are polymers, large molecules that cling together and seal up holes, misalignments, or leaks in your ductwork.
The aerosol spray is injected under pressure into the ducts, effectively sealing every crack and crevice from the inside, automatically fast drying.
This duct sealing process was developed and patented by the U.S. Department of Energy & Environmental Protection Agency, it was designed to combat wasted energy and poor indoor air quality often caused by leaky ducts.
What Are The Pros And Cons Of Using Aeroseal to Seal Ductwork?
According to Aattainablehome.com, the pros and cons of using Aeroseal to seal AC ducts are the following:
Pros of Using Aeroseal to Seal Ductworks
Advanced Technology.
Increased Energy Efficiency.
More Comfortable Living and Working Space.
Improved Health.
Non-Toxic and Safe Sealing Solution.
Productive and Dependable System.
Cons of Using Aeroseal to Seal Ductwork
No Noticeable Change.
Only Seals Small Holes.
High Costs.
Why Do You Need to Seal Ductwork?
According to Aeroseal.com, there are many reasons why you need to seal ductwork, which include:
Musty smells.
Rooms that feel too cold or hot.
Too much humidity.
Energy bills that are excessively high.
Excessive dust accumulation.
What Affects The Price Of Aeroseal Duct Sealing?
The price of Aeroseal Duct Sealing will vary depending on many affecting factors such as the size of your home, the age of your duct system, the location of your home, the scope of the job, and whether you choose a manual or an aerosol system, and other local heating, ventilation, and air conditioning (HVAC) variables.
The costs of Aeroseal for ductwork go from $1,300 to $2,300 per an average-sized home smaller than 2,300 square feet.
Things to consider
Before Buying
Before starting the job to seal ductwork, you need to call a HVAC professional or contractor specialized in HVAC to get a pre-diagnostics test and a quotation for the job. The pre-diagnostic test typically costs about $199 to $299, but this fee is usually included in the final price if the contractor commits to the job.
When Buying
The job starts when the Aeroseal service provider, HVAC professional, or specialized contractor blocks and tapes of all the grills and registers in the home with pieces of foam. The Aeroseal machine is hooked up to the ductwork and it begins to blow an atomized polymer into the ductwork. The sealing particulates go to the leakage points (joints, seams, gaps) and begin to build a seal.
After Buying
It's important to perform regular maintenance services to the HVAC system to avoid ductwork issues after using Aeroseal.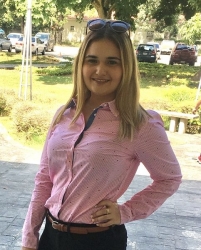 Latest posts by Giovanna Soto
(see all)