$

Residential Installation: $50 - $350

$

$

Commercial Installation: $3,5K +
A device considered practical and decorative, particularly in the last few decades, is the ceiling fan.
There are numerous types of ceiling fans depending on the area of your house or business where you want to use them and depending also on the features and style you prefer.
Electric ceiling fans have been used for over a century in the US since they were created by Philip Diehl in 1882.
Once considered a luxury item for the house, ceiling fans have become much more affordable over the last few decades, and now usually represent a low-cost option for home or business owners.
We'll discuss the most important facts about ceiling fans in the next few sections, as well as the cost of installation.
What Is a Ceiling Fan?
A ceiling fan is a device that consists of a motor that helps to rotate vanes that radiate from a central hub.
The purpose of ceiling fans is not to generate cold or cool air but to help the air in the room move and circulate.
When used with other devices, such as air conditioners, it can enhance the feeling of cooling air in the room, also helping to save electricity and money.
What Are the Advantages and Disadvantages of Having a Ceiling Fan?
As with any device that you want to include in your house or business, it's important to check the main advantages and disadvantages it could have in order to make the best decision that fits with your preferences and what you truly need.
Advantages
One of the main advantages of having a ceiling fan is that they are a less expensive option than other cooling systems, such as air conditioners and HVAC (Heating, Ventilation, and Air Conditioning) systems.
Ceiling fans also consume less electricity, which is not only good for the environment but also your budget.
Ceiling fans are relatively quick and easy to install, although it is always recommended to leave the installation to a professional since you would have to handle electrical components.
Ceiling fans can be used during summer and winter, depending on the way they rotate their vanes.
Disadvantages
A disadvantage that might seem contradictory is the fact that ceiling fans emit heat.
This is because the motor that helps rotate the vanes generates heat.
Another important disadvantage is that certain ceiling fans can produce noise because of the motor and the vanes as they moved, which could bother people in the room.
Types of Ceiling Fans
There are several ways in which ceiling fans can be categorized, depending on the characteristics of the area and the features they have.
In general, ceiling fans can be divided into indoors, outdoors, standard or low-profile ceiling fans (for lower ceilings), smart ceiling fans (which you can control using your smartphone), dual-motor ceiling fans, Energy Star ceiling fans (which use less energy than regular ones), and commercial ceiling fans (mostly used in industrial settings).
Where Can I Install a Ceiling Fan?
It's possible to install a ceiling fan in numerous settings, indoors or outdoors.
The most common areas where people install ceiling fans are usually living rooms, kitchens, bedrooms, outdoor terraces, and industrial or commercial settings as well.
How Much Does Ceiling Fan Installation Cost?
The cost of installing a ceiling fan is going to depend mostly on the characteristics of the area where you want to have it, the type and size of the ceiling fan, and the complexity of the electrical installation.
For residential ceiling fans, you can expect to pay from $50 to $350.
In the case of commercial ceiling fans, which are much larger and more complex, it can cost on average $3,500.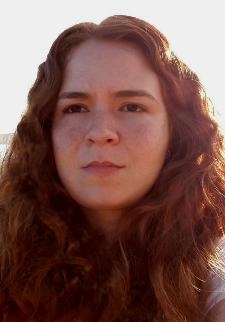 Latest posts by Alessandra Spaziani Lara
(see all)