$

17"- 20" Chrome Wheels: $175 - $400 each

$

$

20"- 24" Chrome Wheels: $200 - $450 each

$

$

$

30" Chrome Wheels: $650 - $3,500 each
There are some car owners out there that like to customize their vehicle to make it stand from the rest.
Well, adding chrome wheels to your vehicle is one of the most practiced vehicle customizations; with a sleek and shiny appearance, chrome wheels will surely tell your car apart from the rest, making it look more stylish.
Aside from looking good, chrome wheels can offer much more than a cool appearance.
These wheels are more resistant to rust and corrosion than others, resist better extreme temperatures and weather conditions, are more durable because of their strong material, are easy to maintain (although it has to be done regularly), and there are many options to choose from.
Which Factors Affect The Final Price?
For obvious reasons, this isn't a necessary service for your car to function correctly; it is an aesthetic change that will enhance your car's appearance, making it match your style.
There are many things to consider before buying chrome wheels for your car, and each of them will affect the final price, like the size, type of vehicle, load rating, the type and brand of chrome wheels you want, the number of chrome wheels you are buying, and more.
Typically, medium-size vehicles require 17"- 20" diameter wheels, which can cost $175 to $400 per wheel, making it $700 to $1,200 in total for a set of four wheels.
SUVs and light trucks require a wheel size of 20"- 24" diameter, which can cost $200 to $450 each, making it $800 to $1,800 in total for a set of four.
And super trucks require enormous wheels of at least 30" diameter, which can cost $650 to $3,500 each, making it $2,600 to $14,000 in total for a set of four.
Aside from the regular chrome wheels, there exist chrome spinning wheels, a type of chrome wheel that has a center section that spins; they can cost from $1,000 to $4,000 or more each, making it $4,000 to $15,000 or more for a set of four.
Top Companies
Many retailers like Walmart and Sears sell chrome wheels, and at online retailers like Amazon, BigWheels.net, and CarID.com, but more specialized brands will have their own website.
| | |
| --- | --- |
| Retailers | Chrome Wheels Range 17" – 24" (Price per Wheel) |
| Amazon | $150 – $600+ |
| CarID.com | $130 – $810+ |
| Sears | $314 – $800+ |
| Walmart | $158 – $900+ |
Things to Consider
Before Buying:
First, check the manufacturer's vehicle specifications to check the size of wheels you need for that specific make and model. Here's a video that explains how to measure your wheels.
Look at the different auto shops and retailers that sell chrome wheels to see if they sell the type and size of chrome wheel you want. Also, you should check online about the different brands there are. Check out this list of the best chrome wheels of 2021 made by AutoGuide.
Some retailers make special packages of wheel-and-tire deals that will save you some money and reduce the overall price. And, you can also keep your eyes open for any clearance sale.
Also, if you are thinking of changing to chrome wheels, it is best to buy a set of four wheels instead of buying one wheel at a time because buying a set is cheaper.
When Buying: 
Check with the retailer where you bought the chrome wheels to see if they have an installation service that comes with them.
Some online stores can include wheel installation hardware with the purchase of chrome wheel, like lug nuts, with wheel/rim-only purchases.
Check the shipping price. You must be conscious of the shipping cost some online retailers charge when you buy chrome wheels with them, which can cost $10 to $15 per wheel (depending on the weight), while others do it for free.
After Buying:
After having your chrome wheels mounted, a balancing service should be done to ensure the balance of the wheels.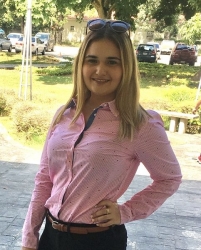 Latest posts by Giovanna Soto
(see all)