$

Half-day: $20 - $25

$

$

Full-day: $30 - $40

$

$

$

Dog Daycare & Boarding: $50 - $70
Depending on your daily schedule, having a dog could be stressful.
If you leave your dog in the house for countless hours, then you probably already know you must do something to fix that problem.
Dogs are social animals, they need to interact with humans and with other dogs, to exercise properly to stay fit and healthy, and if you or your family are busy during most of the day, that won't be possible.
But there's an option that can help to keep your dog active, social, and happy, and you'll be more relaxed knowing that your dog is not home alone depressed, or destroying your shoes or furniture!
Dog daycare is just what it sounds like: a place where people can take care of your dog during the day.
Let's review some of the dog daycare options you'll have, their characteristics, and how much do they cost.
Is Dog Daycare Good For My Dog?
The answer to this question will depend mostly on two things: your dog's personality, and your schedule.
Some dog breeds need constant exercise, to play and interact with other dogs, and attention from humans.
At the same time, if your schedule is already full and it seems you never have enough time to take your dog to the park, for a walk around the neighborhood, or to even play with him or her, then you should consider using a dog daycare.
They'll provide your dog with walks, playtime with humans and other dogs, and rest time.
They will also give him or her food and any medicines your dog needs during the hours he or she is there.
How Do I Choose A Dog Daycare For My Dog?
As a dog parent, you're probably concerned about the place and the people that are going to look after your dog for hours a day.
You should always check for references first; if you know anybody that has previously used a dog daycare, ask to see their opinion and if they know a good place for your dog.
Use the Internet and social media to see pictures, videos, and reviews from users of the dog daycares you're interested in.
Ask your veterinarian about it; he or she probably already knows about dog daycares in the area and could be of great help.
In most of these places, you can take your dog first for a short visit; see if you like the place, how big is it, the environment, how many dogs are there during the hours you want to take your dog, see how the staff interacts with the dogs.
All these things could help you figure out if a place is right for you and your dog.
Types Of Dog Daycare
There are mainly two types of dog daycare: Commercial or Traditional Dog Daycare, and In-Home or Private Dog Daycare.
Commercial Or Traditional Dog Daycare
This is a site specially designed to take care of dogs.
Most of these dog daycares have lots of outdoor space, an area for dogs to drink water, eat and rest, countless toys and some can even have a playground equipped with everything a dog might want to keep him or her active.
The staff will vary according to the number of dogs the daycare allows, and the total space they have.
There are commercial dog daycares that can also function as Dog Boardings, this means that they can also provide a place to stay for the night in case you have to travel or for any reason, can't have your dog with you.
The price of commercial dog daycares will depend on how many hours you leave your dog -half day or full day-, the city or town where you live, and the extra services your dog needs -like medicines-.
The price for half a day (usually less than 4 hours) can go from $20 to $25, and for a full day (around 5-6 hours), is between $30 and $40.
If your dog must stay overnight, the price could be from $50 to $70 per night.
In-Home Or Private Dog Daycare
As the name says, these are private homes that owners adjust to take care of dogs.
Unlike commercial dog daycares, these normally have less space and fewer people to look after the dogs, so there will only be a limited number of dogs a day.
This could be a great option if your dog is anxious around large groups of dogs or if it needs more one-to-one attention from humans.
The price for in-home dog daycares can vary a lot, but it's in the same range as commercial dog daycares, since they offer more personalized attention to your dog.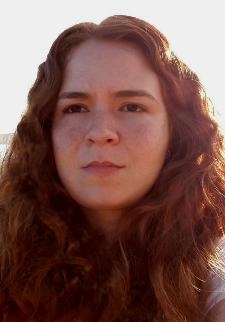 Latest posts by Alessandra Spaziani Lara
(see all)