$

$

Primary Expenses: $525 - $2,000

$

$

$

Continuous Expenses: $650 - $3,200
Getting a cat for your home could be one of the most exciting and rewarding events you'll experience, especially if you've never had a pet before.
A lot of people tend to focus only on the fun parts, like which breed to get, all the toys you'll buy for it, and maybe even accessories for your cute new cat.
But there's a major factor that you must keep in mind: your budget.
You may think that money shouldn't matter, but there are expenses you need to make as soon as you get your cat, and others will be continuous expenses for as long as your cat is with you.
Let's review some of these next.
Primary Expenses
Here we'll talk about some of the general costs when you acquire your new cat, but the prices will depend on your personal preferences, the city or town where you live, and how you get your first cat.
Adopting Or Buying A Cat
Adopting a cat is a great option not only to give a cat a new home but also to save money at the same time.
You'll still pay adoption fees, which are expenses that the shelter or store had to make for the cat, like vaccinations, deworming, or sterilization, but they're usually not that costly.
Adopting a cat can cost between $25 to $300.
If you decide to buy a cat instead of adopting, the price will depend more on what kind of breed you're getting.
The regular prices for buying a cat are from $200 to $600.
But if you want a cat with pedigree or a rare breed, the price will go way up: $5,000 to $125,000.
First Vet Visit
Whether your cat is a kitten or an older cat, you still must take it to a veterinarian for a first visit with the veterinarian.
In it, the vet will do a set of medical tests and will proceed to vaccinate your cat against some of the major viruses cats are most vulnerable to.
These can cost from $100 to $300, considering the cost of the visit, tests, vaccinations, and deworming and antiflea treatment.
Neutering Or Spaying Your Cat
If you decide to adopt a cat, in some cases, shelters or stores sterilize cats before giving them up for adoption.
If not, neutering your male cat costs between $145 to $300.
It's usually a bit more expensive for female cats since surgery is more complicated in their case.
The cost for spaying your cat will be from $200 to $500.
Bed, Litter Box, Food And Water Bowls
The price of the cat's bed will vary according to the model and size chosen, but most tend to cost from $10 to $60.
Litter boxes prices are from $8 to $130, the most expensive ones being automatic.
Food and water bowls come in pairs, and the prices will be between $7 to $50.
Collar, Toys And Scratching Post
Collars will cost $5 to $30, scratching posts $10 to $60, depending on the size of it, and toys can usually go from $5 to $25.
Continuous Expenses
In this section, there are all the things you must continuously buy or spend on your cat, whether it's on a monthly or annual basis.
Cat Food
The cost of cat food will be determined by the type of food you choose -wet, raw, lightly cooked, or dry-, and if your cat has any allergies or is sensitive to any ingredients.
Cat food can cost from $100 to $2000 per year.
Cat Litter
Cat litter also comes in different presentations, brands, and even with perfume.
It has an annual cost of between $200 to $250.
Vet Visits
These are annual regular check-ups for your cat, where your veterinarian will perform basic medical tests, as well as give your cat any vaccine booster required.
Regular cat teeth cleaning at the vet will cost from $150 to $400.
Vet visits could cost anywhere from $100 to $500, depending on the tests and treatments considered necessary for your cat.
Worm And Flea Prevention Treatments
Intestinal parasites and flea prevention treatments for your cat will generally cost between $50 to $100.
The price will vary according to the frequency of the treatment and the brand of the medicine chosen.
Cat Health Insurance
If you decide to get health insurance for your cat, some of the annual vet expenses could be less than if you didn't have one, plus your cat would be covered in case of major diseases.
You could pay from $100 to $250 a year for cat health insurance.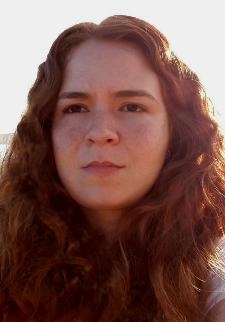 Latest posts by Alessandra Spaziani Lara
(see all)