$

$

Travel Bag/Crate & Accessories: $80 - $300

$

$

$

Airline Fees: $275 - $900
Every pet owner will probably tell you the same thing: pets are not just another animal, they are part of the family.
It's only logical then that they should be able to accompany their family whenever they want or need to go.
Traveling with a pet can be a stressful event, not just for their pet parents but also for the animal itself.
If this is the first time you want to travel with a pet, or if it's been a long time since you last did, there are a few things you should know about it first, including how much you'll have to pay.
Things to Consider When Traveling With a Pet
The first thing you have to ask yourself is, does my pet need to travel with me?
You would want your pet to travel with you anywhere, but even nowadays airplanes can still be a dangerous place for your pet.
It's not only the plane itself, it's the conditions of the flight, the weather, and temperature, their comfort, and safety.
If you can leave your pet with friends, a sitter, or use a pet boarding service, it could be a good idea instead of traveling with your pet.
Before the Flight
Rules and Documents
Each airline has its regulations about pet air travel, so it's important to check first with the airline you want to use if they allow traveling with pets, their conditions, and what documents do you need for your pet.
If you travel internationally, you will also have to check the regulations of the country where you'll be arriving before getting there.
Some countries require specific documents, vaccinations, or even quarantine when traveling with pets from another country.
Your Pet's Characteristics
Specific dog and cat breeds, those called brachycephalic, are not permitted to travel by plane because their physiology makes them vulnerable to respiratory problems.
The weight and size of your pet are also important since that could determine where your pet will be traveling, in the cabin or the cargo hold.
Schedule a check-up with the vet just to be sure that your pet can travel without any problems and to ask for any certificates that might be needed.
Travel Bag or Travel Crate
You will have to get a travel bag or travel crate for your pet, even if it can travel in the cabin with you.
In this case, they will need a travel bag that can fit under the seat in front of you.
Travel bags can cost between $20 and $100.
If your pet is too big or if it's not permitted to travel in the cabin on the airline you choose, you will need a travel crate, which is the common plastic crate with metal doors and ventilation.
Depending on the size and accessories included, travel crates can cost from $22 to $165.
Accessories
Other accessories you might need to buy are a water bottle ($10 – $20), pee pads to put inside the crate ($20 – $25), a blanket ($15 – $20), or a calming shirt or vest ($17 – $50).
Airline Fees
Airlines charge an additional fee when traveling with pets.
The cost can vary according to the airline, to the size and weight of the pet, and if it can travel in the cabin with you or in the cargo area.
In the first case, fees could be from $75 to $200 per one way.
If your pet travels in the cargo area, fees could be from $275 to $1,000, depending on the size of your pet.
For international flights, expect much higher fees, from $800 to $900 on average.
At the Airport
You need to arrive early at the airport to do the check-in since it's not possible to do it online when traveling with pets.
It's recommended to not feed your pet for at least 6 hours before traveling to avoid any accidents.
In some airports, there are pet relief areas, where you can take your pet out of the crate or bag if it needs it.
When traveling in the cabin with your pet, you'll have to go through security, take your pet out of the bag or crate, and place the crate in the X-ray screening device.
Once you have both boarded the plane, your pet will be placed under the seat in front of you, but it won't be possible to take it out of the bag while inside the plane.
It's always advised to tell the flight attendants about the pet you're traveling with, even if it's in the cargo area, so everybody knows there is a live animal there.
After the Flight
Once you've arrived at your destination, take your pet out of the carrier or bag and examine your pet.
This will avoid any problems if something goes wrong.
Make sure your pet is safe and give them water or food if needed.
If you must take a taxi, check the options before arrival since in some cases, taxis don't transport pets or  charge an extra fee.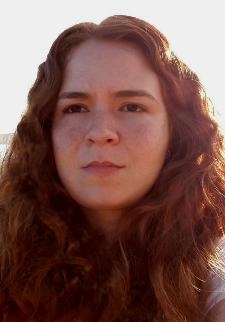 Latest posts by Alessandra Spaziani Lara
(see all)