$

Accessories: $5 - $50

$

$

Soft Pet Carriers: $20 - $100

$

$

$

Plastic Pet Carriers: $22 - $165
Pet parents love spending as much time as they can with their adorable pets, no matter where they are or where they must go.
But it's not always possible to have them running around freely or even using a leash.
In those moments, pet carriers are the best option to have your pet with you and to easily transport them wherever you are going.
There is a large variety of devices to have your pet with you, but a pet carrier is the most traditional, and the most convenient of all.
In the next sections, we'll discuss some of the main characteristics of pet carriers and how much they can cost.
What Is a Pet Carrier?
A pet carrier is a device that is specially designed to move your pet with you.
Pet carriers support the weight of your pet and allow them to be comfortable sitting or lying down for short periods of time.
Pet carriers are also used to travel with your pet on airplanes, whether it's in the cabin with you, or the cargo area.
Should I Buy a Pet Carrier?
This will mostly depend on your personal preferences, the size of your pet, and what you plan to do with the carrier itself.
Some pet owners use pet carriers to transport their pets and also as a crate or small refuge inside the house.
However, pet carriers tend to be much smaller than pet crates or pet houses, and they are not as comfortable as these are.
After all, they are meant to be used for short periods of time and by smaller or medium size pets.
Therefore, it's recommended to only use pet carriers when transporting your pet from one place to another, instead of using them as permanent pet houses.
Which Type of Pet Carrier Should I Buy?
There are mainly two types of pet carriers, soft carriers, and plastic carriers.
Both have advantages and disadvantages, according to the materials used and the size of your pet.
Soft Carriers
These are generally made of fabric with ventilation panels on the sides, zippers on the entrance or door, and soft handles to carry them.
Soft pet carriers are the best option for small dogs or cats.
The most common designs are the ones that resemble crates, bags, or even carry-on suitcases that have wheels on the bottom to move them more easily.
Plastic Carriers
Plastic pet carriers are also known as pet travel crates.
They are made of hard plastic, ventilation on the sides, a handle on top for you to carry them, and a wire metal door.
These pet carriers are the traditional travel crates that people use to travel by plane with their pets.
Although soft pet carriers can be used for this purpose too, plastic pet carriers could be safer, especially in the cargo area of the plane.
How Much Does a Pet Carrier Cost?
The price of a pet carrier will depend on the type of carrier you choose, the size of your pet, and the accessories you might want to add.
Soft pet carriers can be found from $20 to $100, while plastic pet carriers generally cost between $22 and $165.
Pet carriers with wheels can cost from $60 to $140, depending on the size and design.
Accessories
There are some accessories you can include in your pet carrier to make your pet more comfortable.
The most common accessories for pet carriers are water bottles ($10 – $20), food bowls ($8 – $15), and pee pads to place inside the carrier ($20 – $25).
Including toys ($5 – $50) in the carrier can also help your pet to feel more relaxed if it has to spend more time in there.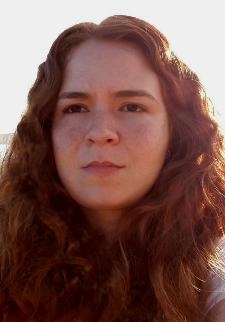 Latest posts by Alessandra Spaziani Lara
(see all)