$

Plastic Doghouses: $50 - $200

$

$

Wood Doghouses: $110 - $600

$

$

$

WPC Doghouses: $200 - $600
When we think about doghouses, we might imagine a poor dog outside the house, alone and sad in its own little house.
But this is not -and should never be- the case.
Doghouses can be a place for your dog to relax and spend time outside while he or she's playing and enjoying the outdoors.
Some dog breeds need to exercise, explore, and play more than others.
A doghouse will provide your dog with a much-deserved break in his own private outdoors refuge.
But not every dog will be comfortable using a doghouse nor every house is suited for one.
Let's review when a doghouse is necessary, the different types there are available and how much do they cost.
Should I Buy A Dog House?
The decision to purchase a doghouse will be based on your dog's breed, its age, and your house.
As we mentioned earlier, there are dog breeds like German Shepherd, Labrador Retriever, Rottweiler, and Siberian Husky, that love being outdoors.
They have high energy levels, and some are classified as working-dog breeds, so they can easily stay outside for long periods.
Smaller dogs, generally don't like or feel comfortable outside for too long.
Your dog's age is also an element to consider when deciding whether to get a doghouse or not.
Puppies need attention, training, and proper care, so they can't and shouldn't be left outdoors on their own.
Because of their size and their curious nature, it could be dangerous.
On the other extreme, senior dogs can get tired easily or feel uncomfortable if they have any health issues, so they shouldn't spend a lot of time outdoors either.
Your house is an important factor too.
Does it have a yard big enough to put a doghouse?
If it is big enough, does it provide enough shade but also sunlight for your dog?
What about the general weather in your area?
Does it get too cold or too hot for your dog?
You will have to consider all these elements before buying a doghouse, and if you do want one, there are a lot of options to choose from.
 Which Type Of Doghouse Should I Buy?
The most common types of doghouses are made of plastic, wood, and a mix of both materials.
Plastic Doghouses
Plastic doghouses can come in every size and shape possible.
They're usually easy to clean, put together and they are not as heavy as wood doghouses.
Depending on the weather, plastic doghouses might not last as well as other types and your dog won't be as protected either.
Plastic dog houses can cost from $50 to $200, depending on the size of your dog.
If you're looking for insulated plastic doghouses, the price will be between $200 and $500.
Wood Doghouses
Wood is the most popular material for dog houses because of its durability.
A good wood doghouse will last for years and under any weather condition.
Wood is a natural insulator, so that will help to keep your dog comfortable during summer or winter, and you can always add extra features if necessary.
You can find solid wood doghouses or a mix of wood and manufactured wood, which also has great durability.
Wood doghouses can cost from $110 to $600.
And if you're looking for a small wooden mansion for your dog, you'll have to pay between $9,000 to $11,000.
Wood And Plastic Composite Doghouses
This is a much more recent material used in doghouses and other types of outdoor furniture.
It's meant to last even longer than these two materials would do separately while repelling moisture without using harmful chemicals.
These doghouses can cost from $200 to $600.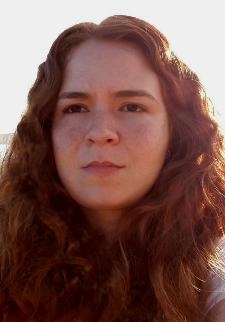 Latest posts by Alessandra Spaziani Lara
(see all)