$

Low: Inflatable Baby Bathtubs $15-$35

$

$

Medium: Baby Bathtubs With Slings $20-$40

$

$

$

High: Deluxe Baby Bathtubs $50-$150
If you're going to become a parent there are a few essential things that you'll need to properly take care of your baby.
One of those items is a baby bathtub, something that you're going to use in your everyday routine with your baby, so there are certain details you should consider before buying one.
Do I Need One?
Some parents like the idea of getting in their bathtubs with their babies which it's supposed to help bonding with your new child.
But you should also consider how the process of bathing yourself and the baby at the same time is going to be: things can get a little bit messy and slippery, as well as time-consuming.
If I Need One, Is It Safe For My Baby?
Depending on the price and materials, there are multiple options to choose from, but one aspect you should always have in mind is safety.
Try to find materials that help the baby stay in place, not slip or slide when he or she can stand up and move around.
Likewise, it's usually preferable to choose baby bathtubs with round edges, so the baby -and yourself- are safe from hitting and getting bruises or cuts.
Is It Comfortable For My Baby And Me?
We have to consider that even if the baby is the one getting in the bathtub and has to be comfortable, the parents are also using the bathtub, so it does need to be comfortable for them as well.
Some of the bathtubs are designed to fit in a regular size bathtub, or sink, or are meant to be used on the floor, so try to imagine the space where you'll be using it, how you're going to be using it -standing, sitting on the floor, or your knees-, and, if it's possible to have everything you'll need close to hand, meaning, towels, soap, shampoo, and other accessories.
What Size Do We Need?
It's not only the size of the baby now: can we continue to use the baby bathtub as the baby grows and gets taller?
Some of the bathtubs are only meant to use for a few months, so it's not very practical and you'll end up spending more money than you need to.
Another aspect to take into account is, wherein the house are you going to use it?
The bathroom, the baby's room, or somewhere else?
That way, you can rule out the ones that won't fit in your plan and it'll be easier to make a proper choice at the end.
After we consider these points, we can begin to talk about which is the right baby bathtub for you and how much do you want -or can- spend on it.
According to their characteristics, materials, size, brand, baby bathtubs can go from around $15 to even $150.
Here are some of the most common types you can find and their usual price range:
Inflatable Baby Bathtubs
These are like a small size inflatable pool for your baby.
They're made of plastic, and they usually don't have any rough edges that could hurt you or your baby.
Nevertheless, they don't offer support for your baby, so that's an aspect you should consider if you decide to choose an inflatable one.
Their price range is $15 to $35.
Baby Bathtubs With Slings
They're the usual hard-plastic baby bathtub but they also feature a sling that helps you keep your baby in place, so he or she doesn't slip and fall directly into the water.
You can always remove the sling once the baby gets older and continue to use the bathtub for even more time, which in the end, will translate into saving money.
These cost between $20 to $40.
Deluxe Baby Bathtubs ($50-$150)
We can divide these into two categories: the ones that incorporate bathtub and changing center in one, and the ones that are just like luxury bathtubs, which have different features like a thermometer, digital scale to keep a record of your baby's weight, and some can even have a small shower with different types of water jets, so it's a tiny spa for your baby!
These are the most expensive, going from $50 to $150.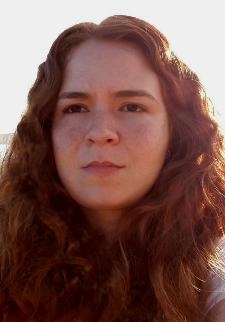 Latest posts by Alessandra Spaziani Lara
(see all)