$

Audio Baby Monitors: $19 - $60

$

$

Video Baby Monitors: $15 - $200

$

$

$

Smart Baby Monitors: $60 - $400
Baby monitors have become quite popular over the years, allowing new parents to feel more comfortable and secure when their babies are sleeping or taking a nap in the nursery or in another room in the house.
Whether you have a big house, or you're just a heavy sleeper, baby monitors might help you keep track of your baby when you're not with them, so it's a good way to have your own time to do the stuff you need to do during the day or get a good night's sleep during the night.
But do you really need one? Is it worth it? We'll explore these questions here and then we'll talk about what options you have and how much you can expect to spend on these gadgets.
Do You Need A Baby Monitor?
Baby monitors have a number of benefits for the family: you can be aware of what your baby's doing during naptime, if you have to leave them alone for a short period of time while you're busy doing something else, and also during the night, if the baby doesn't sleep in your room.
Some doctors advise having the baby sleep in the parents' room until they're six months old, so that could be a good age to start using a baby monitor if you decide you need one.
However, some parents might prefer to have the baby in a nursery as soon as the baby arrives, and in that case, baby monitors are a great way to feel more at peace during the night.
At the same time, baby monitors operate with radio waves and that might worry some parents, but there aren't scientific studies that prove they're dangerous.
Another concern might be to become too anxious because you're keeping track of your baby all the time, therefore turning into an overprotective parent.
This could end up being harmful to you as a parent and for your child, so it's something you might want to discuss first with your partner or even with your doctor.
If you do decide to buy a baby monitor, there are three main options you could choose from audio baby monitors, video baby monitors, and baby movement monitors (also called smart baby monitors).
Audio Baby Monitors
These monitors let you listen to your baby when you're not in the same room with them.
They're the most basic monitors, so you can find some pretty good deals when it comes to price.
They will vary according to the distance you want them to work, and the appearance of the monitor (some look like toys or animals, in case you don't want the typical white or grey monitor).
Audio baby monitors can cost between $19 to $60.
Video Baby Monitors
These monitors are divided into two categories: the ones that have just the camera and you install an app on your smartphone to control it, and the ones that have the camera and a separate screen -like a tablet- to monitor your baby.
They do share the same general characteristics: video, two-way audio that allows you to listen and talk to your baby, night vision, alerts on your phone, and you can even record what's going on.
If you want just the camera, the price would be between $15 to $35.
The video baby monitors with a separate screen will be from $50 to $200.
Smart Baby Monitors
As we mentioned before, these are also called Baby Movement Monitors because they allow the parents to know if their baby is moving around in the crib.
There are two types, as well: the ones that are just a wearable device that you can attach to your baby's clothes or diaper, and the ones that you can put under the mattress or even put on your baby as a sock, but also have a camera to watch your baby.
They typically let you keep track of your baby's vital signs, room temperature, as well as have all the features of video baby monitors.
These are by far the most expensive ones you'll find.
If you want the wearable device only, it's going to cost you between $60 to $150.
If you want it all (movement monitor, video camera, and portable screen), it'll be from $70 to $400.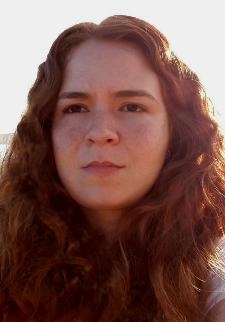 Latest posts by Alessandra Spaziani Lara
(see all)