$

Installing Board and Batten Siding: $3 - $14 per square foot

$

$

Board and Batten Siding: $5 - $20 per square foot
A house is not just a refuge, it's the place where you create memories with your partner, family, and pets.
It's a place where you can be yourself and a place that you can customize and personalize according to your personal preferences.
And this does not only apply to the interior of the house, it also applies to the exterior.
Beyond the use of colors and extra features, there is another element that can completely change the exterior of a house: the type of siding you use.
In the present article, we'll review the importance of siding and we'll especially focus on board and batten siding, its advantages and disadvantages, and its costs.
What Is Siding?
Siding a house, barn, garage, or commercial facility, implies covering the exterior structure with panels of a specific material with the aim of protecting not just the exterior but also the interior and its occupants.
Why Is Siding Important?
Siding is of great importance since it provides protection for the structure of the house from environmental conditions, extreme weather, animals, insects, and pests, and it also serves to preserve cool temperatures during summer and warm temperatures during winter.
There are different materials that can be used in siding and various styles to choose from as well.
What Is Board And Batten Siding?
Board and batten siding is a particular style of siding where thin vertical strips of wood or any other material, are placed on top of the joints of larger panels or boards that cover the house or other type of structure.
This style has been regaining popularity in the last few decades all over the country, not just for its traditional look but also because of the modern colors and designs that are now available.
Where Does Board and Batten Siding Come From?
Board and batten siding was influenced by the style of Nordic European houses and other structures, emerging in the country around the 18th and 19th centuries.
It was first used only in barns and houses, but it can now be seen in any type of construction because of its benefits and unique style.
What Materials Can Be Used in Board and Batten Siding?
This style used to employ wood for the larger panels and the thin vertical stripes, but nowadays various materials can be used in either case.
Apart from your personal preferences, the area where the house is located, its characteristics, and the environmental conditions, usually determine what material will best fit your house.
The most common materials for board and batten siding are fiber cement, steel, vinyl, and wood.
It's always a good idea to first talk to a professional in the area so they can recommend which material would be better in your case.
What Are the Advantages and Disadvantages of Board and Batten Siding?
Board and batten siding gives your house a traditional style while still protecting its exterior and interior.
Given the various materials that can be used to create this style, you can customize it using different colors and designs, according to your preferences.
As with most siding styles, board and batten will increase the value of your property, in case you consider selling it in the future.
However, it's also important to consider the setting and features of your house since this style might not be appropriate for your specific case.
Board and batten can be more expensive than other siding styles, and the installation will also cost more and take longer.
How Much Does Board and Batten Siding Cost?
Various factors must be considered when estimating the cost of board and batten siding.
The city where you live, the characteristics of your house, the material you choose, and the design and colors, among others, can greatly influence the cost of the materials and installation.
In general, you can expect to pay between $5 and $20 per square foot for board and batten siding.
The installation can greatly differ, but it can usually be from $3 to $14 per square foot.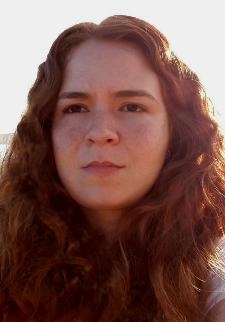 Latest posts by Alessandra Spaziani Lara
(see all)