$

Pet Sitting per Hour: $12 - $25

$

$

Pet Sitting per Day: $20 - $30

$

$

$

Overnight Pet Sitting: $45 - $85
There are certain times when it's just not possible to take our beloved pets whenever we go.
Unexpected business trips, engagements in places where pets are not permitted, or even vacations could be difficult to manage when you don't have somewhere to leave your pet.
Nowadays, there's a variety of services aimed at busy pet parents that for one reason or another, can't always be with their pets and provide the care and attention they need.
In these cases, a pet sitting service could be the best option for you and your pet.
Let's review in the next sections the basic facts of pet sitting and how much this service costs.
What is Pet Sitting?
Pet sitting is when somebody comes over to your house and takes care of your pet while you are away, whether it's on a trip or busy in some other matter during the day.
This person that goes to your house will then do all things that are necessary to look after your pet: make sure they eat, take them out for walks, give them any medication that they might need, and accompany them while you are away.
Pet Sitting vs. Pet Boarding
Although they might sound similar, pet sitting and pet boarding are not the same.
Pet sitting happens when a sitter comes to your house to take care of your pet in their own environment.
Pet boarding is when you take your pet to a boarding facility, where other pets will also be staying, and several staff members take care of all the pets that are staying there.
What's The Best Option for My Pet?
This will depend on your personal preferences and your pet's characteristics.
Some pets would feel more comfortable in their known environment than having to stay at another place where they don't feel safe.
Some might like to socialize with other pets and more people, while others would feel anxious or upset.
If you don't feel comfortable leaving a stranger in your house, then you might prefer using a boarding service instead of a pet sitter.
If your pet has any severe health issues that might put them in danger if left alone with somebody that doesn't have professional veterinary training, then a boarding service will also be the best choice for you.
The thing about pet boarding is that your pet will not have the personalized attention and care that pet sitting provides.
In the end, both services have advantages and disadvantages. It's up to you and your pet which fits better.
How Do I Hire a Pet Sitter?
You can find pet sitters mostly online, through websites that focus only on this type of service.
One of the great things about these websites is that you can go through a large variety of profiles in order to find the most suitable person for you and your pet.
In most cases, you can see how much experience they have, their certifications, and even comments or reviews left by previous clients, which are usually of great help.
It's important to check that the sitter is properly certified and that they have experience and knowledge of the kind of pet you have.
A more traditional way of finding a pet sitter would be to ask friends or family if they know somebody that provides this service that they can recommend.
How Much Does a Pet Sitter Cost?
The cost of a pet sitter will depend on a variety of factors, such as the city where you live, the kind of pets you have, how many they are, the location of your house and how easy it is to get there, for how long you need the pet sitter, the services that must provide for the pet and if any special medical needs must be attended.
On average, you can expect to pay between $12 and $25 per hour, from $20 to $30 for the whole day, and $45 to $85 per overnight pet sitting.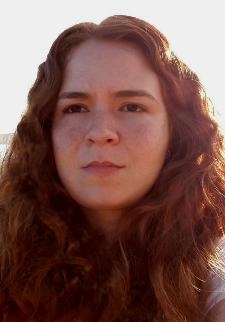 Latest posts by Alessandra Spaziani Lara
(see all)