$

Standard Limo: $65-$150 per hour.

$

$

Prom/Wedding Package: $400-$600 per hour.

$

$

$

Luxury Limo: $100-$1,800+
For many, renting a limousine to go to a party or a big event is a dream.
But something everybody knows is that limousines add class and luxury to any event; they are often used in proms, homecoming nights, weddings, bachelorette parties, concerts, and more.
With the limousine, there are many options; some are very simple, offering just the ride, while others offer the complete party package.
But one thing is sure, renting a limousine can be expensive for a few hours of luxury.
What Affects Replacement Costs Of A Starter Motor?
The prices for renting a limousine will vary depending on some determining factors such as:
The location.
The type of limousine you rent.
The number of guests.
The type of event.
The day and hour you rent it.
The package and amenities.
The amount of time you rent it.
The number of stops it does.
Typically, a six-person standard limousine can cost around $65 to $150 per renting hour; but if the vehicle is a luxury model, like a rolls Royce, or it can accommodate more people, the price increase to $100 and $300 or more per renting hour.
Depending on the event, like a wedding or a prom night, renting a limousine for 4 to 8 hours can cost $400 to $600 for 6 to 8 passengers; and if it's a luxury vehicle, prices can increase to $800 and $1,800 or more for renting hours.
To get a more accurate limousine rental price estimation, check Fash.com, a limousine costs calculator, and search the top limousine rental companies near your location.
What Type Of Entertainment Can Offer A Limousine?
Depending on what you rent and the package you choose, there are many options inside a limousine that can entertain all guests for all the trip's duration, such as:
Drinks (alcoholic and non-alcoholic).
Video games.
Movies.
Music streaming.
Relax.
What Packages Offers A Limousine Company?
Many people already know that limousines have a wedding package and a prom night package, but there are many other packages to choose from, perfect for an outing with friends or any other type of event.
Prom package: This package usually includes bottled water and multiple pick-up locations, to then drop off all the kids at the prom and then home after.
Wedding package: This package usually includes champagne, bottled water, and multiple stops, taking the happy couple home after the wedding ceremony.
Top Companies
Limousine companies are often local or regional based; a great option is to rent a limousine online at websites like Rockstarlimo.net, Mmlimo.com, Ulclimos.com, Samslimousine.com, and more.
If you need to see any referrals before making a decision, these are available through the National Limousine Association.
LIMO RENTAL COST
Type of Limo
Number of Passengers
Cost Per Hour
Luxury sedan
3-4
$50-$80 + tip
Small limo
6-8
$70-$120 + tip
Large limo
10-16
$90-$150 + tip
Stretch limo
up to 20
$100-$250 + tip
Stretch Hummer
up to 20
$150-$300 + tip
Vintage Rolls Royce
up to 4
$500-$799 + tip
Things To Consider
Before Buying
First, after deciding which company you will be renting the limousine from, it's time for you to as about the make, model, and year of the limousine you're renting.
Also, as the rental company about extras they charge so you are aware of the budget needed for renting a limousine; some limousine rental companies charge parking fees, toll road fees, fuel surcharges, cleaning, and extra miles.
When Buying
Be aware that some companies take as the starting point to start charging miles per hour when the limousine leaves the garage, while others start charging after it has arrived at the location.
Typically, if the limousine has to stop many times, the renting price will increase due to a per-stop fee. This can happen in cases where there are multiple pick-ups or drop-offs. Sometimes, companies can charge $15 to $30 per stop.
After Buying
Limousine rentals don't include the driver's tip. Typically, the driver should receive 10 to 20% of the total cost in cash at the end of the trip.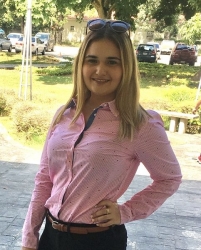 Latest posts by Giovanna Soto
(see all)