$

Per hour: $25-$35 per valet

$

$

3 hours event: $350-1,400+

$

$

$

6 hours big event: $1,500-$4,000+
Using valet parking is a great idea when the place you are visiting is crowded, or you are in a rush to get somewhere and need to park your car immediately.
Valet parking is a common service that can be found at some restaurants, the majority of hotels, and also at airports; these are optional, and they have to be paid for by car if you want to use the service.
However, this is also a service any person can rent to any private or public event, such as weddings, business events, parties, or any type of event you can imagine, to make parking a much more comfortable experience.
What Affects The Price Of Valet Parking Services?
There are many factors that can affect the price of any valet parking service, such as:
The number of valets needed.
The time you require the service.
The state you are located.
The time and the day of the event.
The insurance.
The type of parking it is (an on-premises lot or an off-premises lot).
The number of guests you'll be having.
Average fees for a venue can be around $25 to $35 an hour per valet.
Depending on the type of event you are hosting, hiring a valet parking service can cost on average $350 for a small event with a duration no longer than 3 hours.
Some companies have a minimum number of hours required to purchase the valet parking services, 3-4 hour minimum, and they won't be sending valets out for just 1-2 hours of work.
And usually, companies will assign a valet per every 30 to up to 50 guests, which deems necessary to ask for an approximation of the number of guests invited or people attending the event.
The following example shows a price comparison depending on the determining factors mentioned before:
Event
Hours
# Guests
# Cars
# Valets
Parking
Price Range
Cocktail Party
3-4
200
100
5-6
On-premises
$375-$840
3-4
200
100
8-10
Off-premises
$600-$1,400
Wedding
6-8
200
100
10-12
On-premises
$1,500-$3,000
6-8
200
100
15-20
Off-premises
$1,800-$4,000
Then, due to how prices vary according to many factors, most of the companies that offer valet parking services will ask to see the venue before quoting or estimating a price.
When it comes to businesses and not events like restaurants, night clubs, hotels, hospitals, airports, or other businesses, companies that offer valet parking services can make separate contracts where they can establish some of these three different ways to charge:
Pay per person, where the customer pays for the services.
The business pays per car.
The business pays a flat monthly fee.
Usually, restaurants offer free valet parking services to their customers, while other businesses let the customer pay for it directly with the valet; an example of this is Orlando's International Airport, which charges $25 for valet parking.
Top Companies
You can hire valet parking services at local valet parking companies, or you can always look up online for them at websites like BestValetParking.com and ValetPark.net.
The following comparison shows price examples at different hot spots that offer valet parking services to their guests:
Destination
Price
Caesars NJ Valet Parking
$10
Cleveland Clinic Valet Parking
$12 for regular and $10 for seniors
Fontainebleau Valet Parking
$42 per night
Harrah's Atlantic City Valet Parking
Free for platinum members; $5 for everyone else
Hyatt Regency San Antonio Valet Parking
$39
Irvine Spectrum Valet Parking
$4 per car
MGM Grand Valet Parking
$13 for the first 4 hours
$18 per 24 hours
Palazzo Valet Parking
Free (tip recommended)
Pour Vous Hollywood Valet Parking
$8
Radisson Blu Hotel Chicago Valet Parking
$63 per day
Space Needle Valet Parking
$25 (up to three hours for general guests)
Things To Consider
Before Buying
First, get all the information about your event or party prepared, like the number of guests attending, the time and date, how long it will last, and the location.
Then, start looking for local valet parking services and checking their reviews online.
Keep in mind that if your location doesn't have on-premises parking, you might have to rent extra parking spaces.
When Buying
At the event location, the valet company will set up a valet station with proper signs and directions for the guests or customers.
Usually, a locking box is installed to hold the car keys.
After Buying
The valets need to be identified with some sort of uniform or any other type of identification. Some companies offer different uniform options depending on the type of event.
Some valet parking services don't include tips, and it's customary for the people using the valet parking service to tip the valet. Some companies include this in the valet parking service contract, and it's not necessary to leave any tip.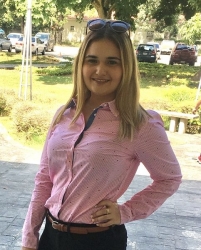 Latest posts by Giovanna Soto
(see all)