$
$
$
Average: Over $40,000
One of the best experiences in life is the moment someone can buy a new car for the first time.
But making the dream of owning a brand-new car is not always easy, and the budget is one of the significant factors that determine the type of new car you can buy.
What Affects The Price Of A New Car?
There are many factors that can affect how much a new car costs, such as the year, make and the model of the vehicle, the market condition, and dealership.
A full-size vehicle will always cost more than a compact car, and in comparison, SUVs can cost more than standard cars.
Luxury brands are also an essential factor that can exponentially increase the price of a new car.
The final price for a new car will depend on all the mentioned determining factors, but something important to keep in mind is that, according to Cnet.com, from September 2020 to September 2021, the price for a new car went up 12.1%.
Then, according to Edmunds.com, in 2021, the average new car price was over $39,950, estimating that the average cost for a new car in 2022 will be over $40,000.
To get a more accurate estimation of how much cost a new car, you can use the Kelley Blue Book calculator and the Edmunds.com calculator.
And, according to the Kelly Blue Book, here's a comparison between the most popular car brands and models on the market in 2019 and 2020: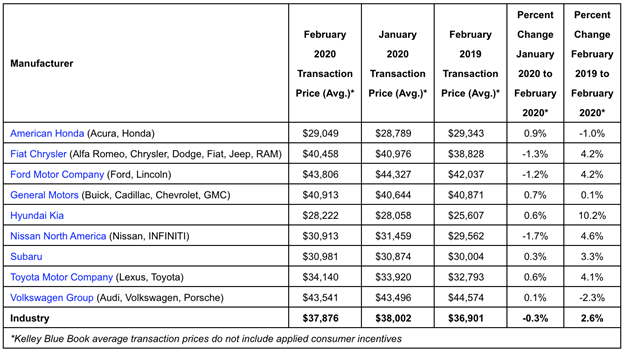 According to AAA, the following comparison shows how much a new car costs to own per month:
The average new car cost
Vehicle
Average monthly price
Average
total price
Small sedan
$603
$23,903
Small SUV
$708
$32,258
Medium sedan
$781
$30,281
Medium SUV
$831
$43,623
Full-size pickup
$966
$57,267
Best Selling Cars Of 2021
According to KKB, the 25 bestselling cars of 2021 were:
Ford F-Series. Units Sold: 726,004.
Ram Pickup 1500 Rebel. Units Sold: 569,388.
Chevrolet Silverado Trail Boss. Total Units Sold: 529,765.
Toyota RAV4 Adventure. Total Units Sold: 407,739.
Honda CR-V Hybrid. Total Units Sold: 361,271.
Toyota Camry. Total Units Sold: 313,795.
Nissan Rogue. Total Units Sold: 285,602.
Jeep Grand Cherokee 80th Anniversary Edition. Total Units Sold: 264,444.
Toyota Highlander. Total Units Sold: 264,128.
Honda Civic Sedan. Total Units Sold: 263,787.
Toyota Tacoma. Total Units Sold: 252,520.
Toyota Corolla. Total Units Sold: 248,993.
GMC Sierra Denali. Total Units Sold: 248,924.
Ford Explorer. Total Units Sold: 219,871.
Jeep Wrangler Unlimited Rubicon. Total Units Sold: 204,610.
Honda Accord Hybrid. Total Units Sold: 202,676.
Tesla Model Y. Total Units Sold: 190,395.
Mazda CX-5. Total Units Sold: 168,383.
Chevrolet Equinox RS. Total Units Sold: 165,323.
Subaru Forester. Total Units Sold: 154,723.
Subaru Outback. Total Units Sold: 154,623.
Hyundai Tucson. Total Units Sold: 150,949.
Ford Escape. Total Units Sold: 145,415.
Toyota 4Runner. Total Units Sold: 144,696.
Honda Pilot Elite. Total Units Sold: 143,062.
Top Companies
The best way to look for dealerships near you to buy a new car is to use websites such as Vehix.com; this site helps you see the inventory of local dealers and compare prices, although they are not definitive.
Usually, dealerships have better deals, but their prices vary a lot depending on the season and other individual factors, so finding a good deal often needs a bit of luck.
Things To Consider
Before Buying
First, you need to know what type of new car you want, specifying make and model.
Then, you have to make sure your budget adjusts to the new car you want.
Last, search for dealers near you to look for deals and better price options for the make and model of the car you want.
When Buying
Ask the dealer about the monthly payments and what's included in the contract.
Some dealers offer insurance options when you buy a car with them.
After Buying
Take into consideration that buying the car is not the only expense you will have because the new vehicle will include gas consumption, insurance, oil changes, and other maintenance charges every car owner needs to consider.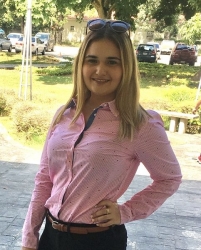 Latest posts by Giovanna Soto
(see all)