$

Auto insurance company: Add it from $15 to $60 a year

$

$

Auto club memberships: $50 to $360+

$

$

$

Towing a car: $35 to $600
As someone that travels by car a lot, there's always a possibility of something going wrong with the car in the middle of the road; that's why having a roadside assistance service is essential.
Roadside assistance is a service designed to help you when your car breaks down while on the road.
They provide you with services like towing, jump-starting a dead battery, changing a flat, bringing fuel, and unlocking the car, helping you get going again.
Why Should I Have A Roadside Assistance Service?
This service is very beneficial for people that drive a lot, older people, young drivers, parents with small children, people with a physical disability, drivers of older vehicles, people who live in remote areas, and travelers who take long-distance road trips.
Also, consider that, without a roadside assistance plan, towing a car can cost you $35 to $125 or more for up to five miles and $275 to $600 or more for 100 miles.
Roadside assistance services are offered by many auto insurance companies, auto clubs, credit card issuers, and car manufacturers.
The costs for this service can vary depending on the number of vehicles you want to cover, your location, and the auto company, membership, or credit card you use; consider that some services can cost extra, depending on the provider.
Auto club membership, like AAA or Allstate Motor Club, can cost $50 to $360 or more per year.
Some Credit card companies also offer roadside assistance services, but it doesn't include many benefits, and extra charges may be applied.
This service is included almost in every auto insurance policy, as you can add it for about $2 to $5 a month or $15-$60 a year, depending on the company, location, and type of vehicle.
Even some cell phone companies offer roadside assistance services for a monthly fee, and that charge your wireless account upon call/request.
Comparison of Roadside Assistance Services
Depending on the company, the policy of their services vary, and the costs too.
ValuePenguin researched some of the things and benefits these insurance companies include in their roadside assistance service.
Here's a comparison between roadside assistance services from auto insurance companies, clubs, and manufacturers.
| | | | | |
| --- | --- | --- | --- | --- |
| Company/Service | Towing | Battery | Flat | COST |
| AAA Plus | Up to 100 miles | Yes | Yes | $92 |
| State Farm Emergency Roadside Service | Yes | Yes | Yes | $4.56/year |
| Geico Emergency Road Service | Up to 20 miles |             Yes | Yes | $15.60/year |
| Allstate Roadside Assistance | Yes | Yes | Yes | $125 per occurrence |
| Progressive Roadside Assistance | Yes | Yes | Yes | $16/year |
| Farmers Towing & Roadside Assistance | Yes | Yes | Yes | $23.20/year |
Things to Consider
Before Buying:
First, check your vehicle's warranty, as some cars come with free roadside assistance for the warranty period (check out the warranty coverage).
If you already have auto insurance, check if it also offers this service.
Also, check with your credit card company, as some credit cards offer roadside assistance, like all Bank of America Visa credit cards, Capital One Visa Platinum or Signature, Capital One World Elite Mastercard, all Chase Visa credit cards and Mastercards, Citi Bank Prestige credit card, and many more.
When Buying: 
As many options offer roadside assistance service, you have to check and compare each of them to see which one adjust better to your needs and budget.
Take into consideration that this service typically doesn't include car repairs.
Also, some of them offer free towing up to a maximum quantity of miles, and after that, there can be additional charges of $2.50 to $5 or more per mile.
After Buying:
If you rented a car while traveling, a roadside assistance service might be included in the car's insurance.
This service is not a substitution of 911 in case of emergencies or accidents (call 911 first!).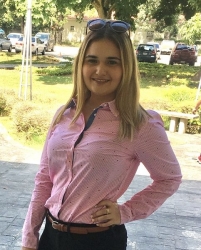 Latest posts by Giovanna Soto
(see all)