$

Hook-up price/Base fee: $35-$100

$

$

20 miles: $105-$185

$

$

$

After Hours: $5-$150 additional costs
Something that car owners don't want to experience is to have to be in a situation where they need their car to be towed.
There always exists the possibility of an unexpected breakdown, and if it happens while on the road, calling a tow truck would be the safest option and the best solution.
Getting a car towed means that a specialized truck, a tow truck, will take the car from point A to point B; usually, point B will be a repair shop, a mechanic nearby, or a residence.
What Affects Towing  Prices?
There are many factors that can affect the towing price, but having a proper estimation before the job is done is not always easy.
The price modifying factors include the size of the vehicle, the distance it needs to be towed, the type of vehicle it is, the location, the hour and day, if there was an accident, and the company offering the service.
Tow companies have a starting price, which is the hook-up price or base fee, that can cost from $35 to $100.
Following the base fee, there's a mile fee, with a per-mile price going from $2.50 to $7; although some companies consider the first five to seven miles in their base fees.
Keep in mind that the government regulates towing companies' prices, and there's a limit on how much they can charge you for the service.
TOWING COST PER MILE
Miles
Average Cost
5
$35 to $125
10
$65 to $125
20
$105 to $185
50
$165 to $300
100
$325 to $450
What Do Other Services Towing Companies Offer?
There is much more you can expect from towing companies than just the towing service.
Towing companies have many more services that help car owners with diverse car issues, which include:
Gas delivery.
Jump starting.
Unlocking door.
Tire changing.
Transporting a vehicle.
Pulling a stuck vehicle.
What Is A Roadside Assistance?
Roadside assistance insurance is a service offered by many insurance companies, car clubs, and credit cards that can help you when you have an issue while driving on the road; having roadside assistance is great when you need to tow your car.
There exist many insurance options that cover roadside assistance, although the conditions and benefits vary from policy to policy; some car insurance carriers offer $50, $100, and up to $150 limits of coverage.
AAA offers car owners many insurance options, as well as much more than roadside assistance and towing; most basic AAA plans cost from $50 to $145 per year and cover an amount of towing miles.
AAA members can also enjoy other perks such as jumps start, fuel delivery, flat tire service, car battery service, mechanical first aid, locksmith service, and more.
Some specific credit cards also provide complimentary roadside assistance.
Where To Find A Towing Truck?
People with road assistance insurance or members from AAA can call their insurance provider to call for a towing truck; but if you are not in a familiar place, the police always suggest an experienced towing company.
TOWING RATES
Towing Service
Rates
General Tow Truck Rates
$75 – $125
Flatbed Towing Rates
$95 + $3.50 per mile
Mileage Rate
$2 – $4 per additional mile
After Hours
$5 – $150 additional cost
Large or Heavy-duty Vehicle
$10 – $35 additional cost (or 20%–25% more)
Things To Consider
Before Buying
Security comes first so, if you had an accident, call the ambulance first. If your car malfunction on the road, take the vehicle out of the flow of traffic.
Then, call your insurance provider or AAA provider to get the tow number
When Buying
If you don't only need to tow the car but also need other services like getting your car out of the mud, that's an extra that will add to the final price.
After Buying
The day and hour can also make the final price more expensive. Towing a car is more expensive at night hours, and the weekends and holidays are expensive days to tow a vehicle.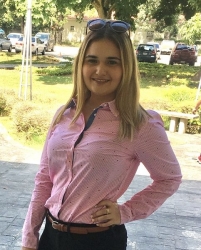 Latest posts by Giovanna Soto
(see all)