$

Pop-up Sunroof Installation: $300 - $800

$

$

Spoiler Sunroof Installation: $600 - $1,100

$

$

$

Moonroof Installation: $1,200 - $2,500
One of the things you can install in your car to make it more stylish is a sunroof.
A sunroof is located on the roof of vehicles, and it's a mobile panel that opens to allow the sunlight and fresh air to enter the car from above; they are often tinted or made of an opaque material.
Sunroofs can be considered like roof windows, and they can add more value to the car; you should check out this article made by CarSpirit talks about the advantages and disadvantages of sunroofs.
Nowadays, many car options come with sunroofs, especially panoramic sunroofs, like the Subaru Forester, the Mitsubishi Eclipse Cross, and many more you can check on this article made by Autoweek.
But there are also other options, like adding it to your car when you buy it as an addition to the basic model or having it installed later on.
What Sunroof Options Exist?
The most popular types of sunroofs people install in their cars: Pop-up sunroofs, spoiler sunroofs, panoramic sunroofs, and moonroofs.
A pop-up sunroof is the most basic of them all, is manually operated, and tilts when open; pop-up sunroofs are the most inexpensive, and they can cost from $300 to $800 or more for a professional installation.
A spoiler sunroof slides on top of the roof when open, and it's very convenient to use; spoiler sunroofs can cost from $600 to $1,100 or more for a professional installation.
A panoramic sunroof is the newest trend between them, and they've become very popular in recent years; they cover almost all the roof area, and cover both the front and rear seats, and are electric, making them easy to operate.
Panoramic sunroofs are the most expensive; they are typically factory-installed and can be a standard feature or added for $1,000 to $3,000 or more to the final price.
Then there are also moonroofs; they are often confused with sunroofs, but the difference between them is that moonroofs are made of clear glass, letting the sun lights inside the car even when close; moonroofs can cost from $1,200 to $2,500 for a professional installation.
Factors That Affect Final Price
Sunroofs come in many shapes, sizes, types, and styles, and prices can be higher depending on all of these factors.
It's important to point out that the installation should be done by professionals only, which is the labor factor.
The location where you perform the installation can affect the price too; sunroofs and moonroofs can be installed by car dealerships, auto glass stores, and sunroofs' specializing shops, and some sunroof manufacturers are: Donmar, Inalfa Roof Systems, and Webasto.
Dealerships are the most expensive, being the average price of sunroof installation around $1,000, depending on the type of sunroof to install.
Also, the type of car you have will affect the final price when installing a sunroof, as shown in the following comparison:
| | |
| --- | --- |
| Car Make and Model | Average Price |
| Ford Mustang | $1800 |
| Honda Civic | $1100 |
Things to Consider
Before Buying:
First, you have to check the different types of sunroofs models and moonroofs in the market to choose which one you want to install.
Then, check the different shops and dealers that install sunroofs, their reviews and compare prices.
Warranty is an important point to be aware of, so you should also ask about the kind of warranty they offer with the installation.
When Buying: 
As we mentioned before, installing a sunroof should be done only by professionals as it is a service that requires many advanced procedures like removing the roof. Here's a video that shows you how it's done.
Installing a sunroof can typically take between 60 to 90 minutes from the moment the professional starts working on the vehicle till the sunroof is installed and functioning.
After Buying:
You should consider that leaking can occur after many years of exposure to different weathers of aftermarket sunroofs. Leaking repairs can cost from $300 to $1,000 or more at auto repair shops or dealerships, or if you are a DIY fan, it can cost $100 to $200.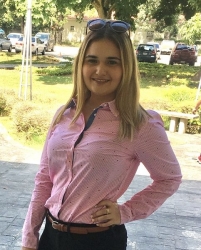 Latest posts by Giovanna Soto
(see all)